Lavender is a well-known plant that is popular for its fragrant aroma and therapeutic properties. Here are some interesting facts about lavender:
1. Lavender is native to the Mediterranean region and has been cultivated for thousands of years.
2. The name "lavender" comes from the Latin word "lavare," which means "to wash." This is because lavender was traditionally used to scent bathwater and laundry.
3. There are over 45 different species of lavender, but the most common type is called Lavandula angustifolia.
4. Lavender is often used in aromatherapy to promote relaxation and relieve stress. It has been shown to have a calming effect on the nervous system.
5. In addition to its therapeutic properties, lavender is also used in cooking. It has a sweet, floral flavour and is often used to flavour desserts, teas, and other dishes.
6. Lavender is also used in the production of perfumes, soaps, and other personal care products.
7. The colour of lavender flowers can range from pale pink to deep purple.
8. Lavender is a popular plant for attracting bees, butterflies, and other pollinators to the garden.
9. In some cultures, lavender is thought to bring good luck and protect against evil spirits.
10. Lavender essential oil is made by steam distilling the flowers of the lavender plant. It is a popular ingredient in many natural remedies and home remedies for various ailments.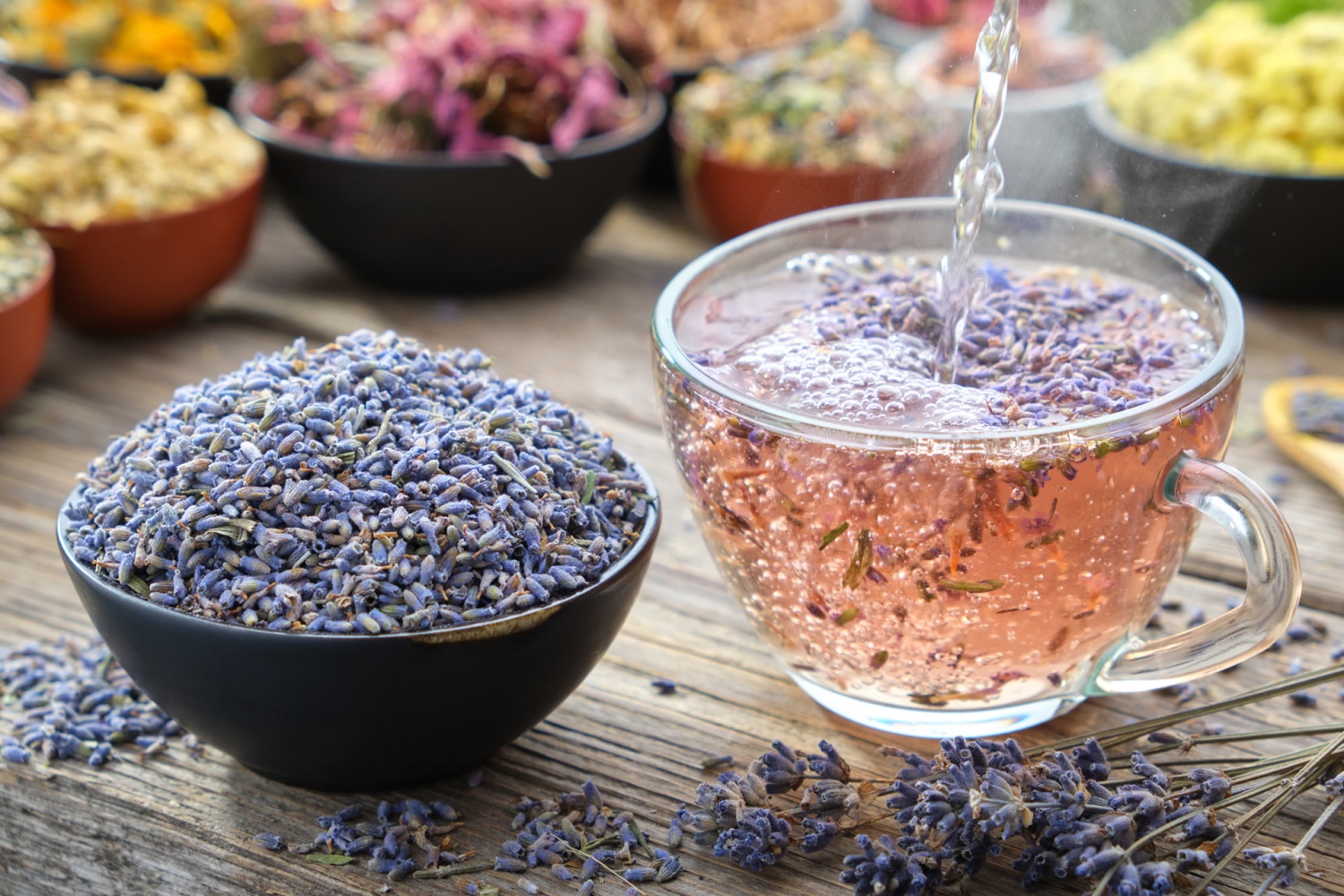 What Can I do with Dried Lavender?
Dried lavender is a versatile herb that can be used in a variety of ways. Here are some ideas for what you can do with dried lavender:
1. Make lavender sachets - Fill small fabric bags or sachets with dried lavender and place them in your drawers or closets to keep your clothes smelling fresh.
2. Create a relaxing bath - Add a handful of dried lavender to your bathwater to create a relaxing and aromatic experience.
3. Make lavender-infused oil - Combine dried lavender with a carrier oil, such as sweet almond or jojoba oil, and let it infuse for several weeks. Use the oil for massages or as a moisturizer.
4. Add it to tea - Dried lavender can be added to tea blends for a soothing and aromatic flavor.
5. Make lavender sugar - Mix dried lavender with sugar and use it to sweeten tea, coffee, or baked goods.
6. Make a potpourri - Combine dried lavender with other dried flowers, herbs, and spices to create a fragrant potpourri.
7. Use it in cooking - Dried lavender can be used in cooking to add a floral and slightly sweet flavor to dishes like baked goods, salads, and roasted vegetables.
8. Make lavender water - Boil dried lavender in water and strain it to make a refreshing lavender-scented water that can be used as a facial toner or room spray.
These are just a few ideas for what you can do with dried lavender. Get creative and experiment with using it in different ways to enjoy its benefits.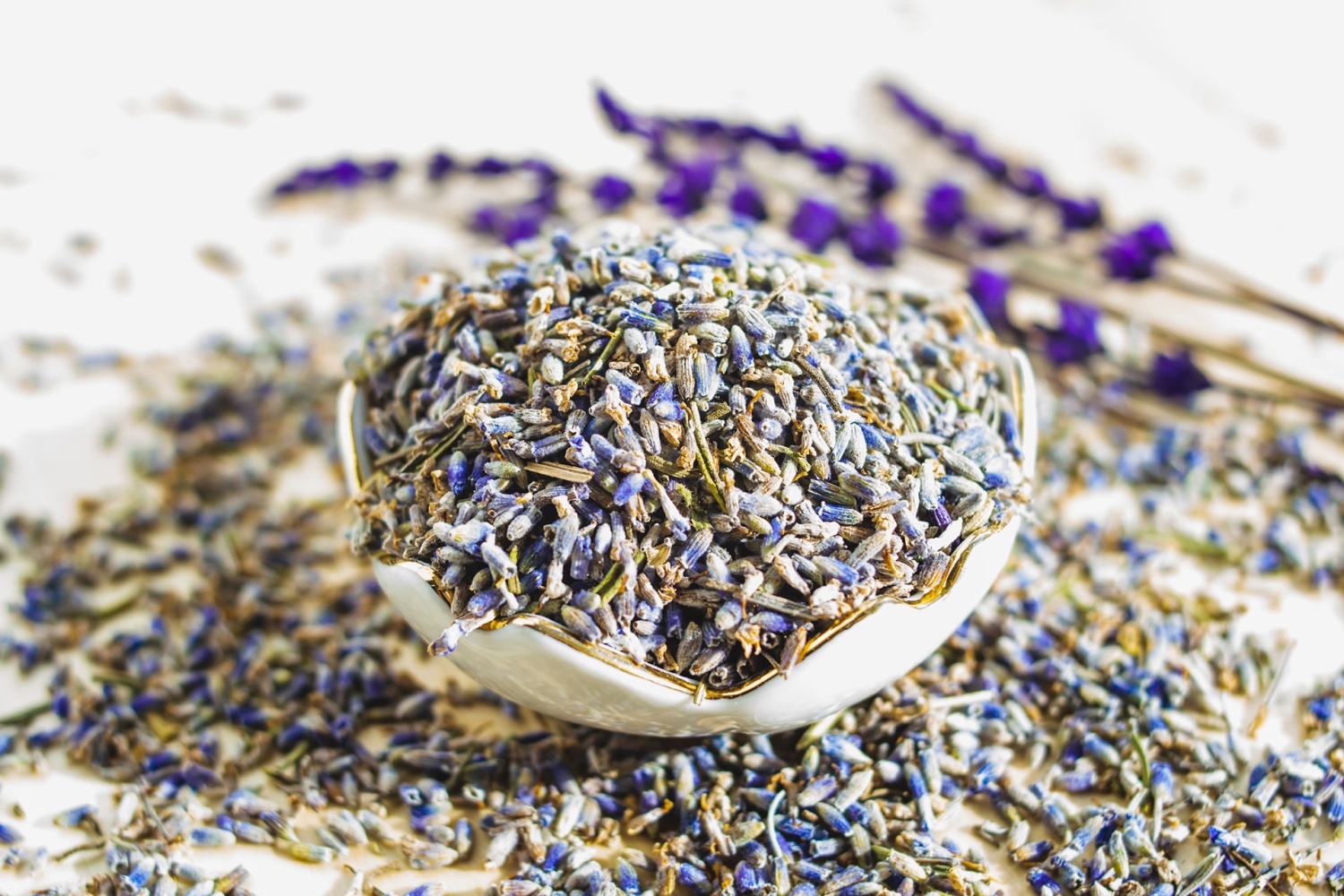 Six Reasons to bake some Lavender Shortbread.
Baking Lavender Shortbread can be a delightful way to enjoy the unique flavour and aroma of lavender in a sweet treat. Here are some reasons why you might want to try baking Lavender Shortbread:
1. Unique flavuor: Lavender has a unique floral flavour that can add a lovely and unexpected twist to traditional shortbread.
2. Aromatic scent: Lavender has a calming and soothing aroma that can fill your home as you bake and enjoy eating them.
3. Relaxing properties: Lavender is known for its relaxing and stress-relieving properties, so baking and enjoying these can be a great way to unwind and de-stress.
4. Beautiful presentation: Lavender flowers can be used to decorate and garnish the shortbread, creating a beautiful and elegant presentation.
5. Easy to make: Shortbread is relatively easy to make, and adding lavender to the recipe is a simple way to elevate the flavour and make them stand out.
6. Unique gift: Lavender shortbread can make a unique and thoughtful gift for friends and family who appreciate homemade treats.
In summary, baking lavender shortbread can be a fun and enjoyable way to experiment with new flavours and enjoy the therapeutic properties of lavender.
Lavender Shortbread Recipe
Ingredients:
- 1 cup unsalted butter, softened
- 1/2 cup granulated sugar
- 2 cups all-purpose flour
- 2 tablespoons dried culinary lavender flowers
- 1/2 teaspoon salt
- 1 teaspoon vanilla extract
Instructions:
1. Preheat the oven to 350°F (175°C) and line a baking sheet with parchment paper.
2. In a large mixing bowl, cream together the butter and sugar until light and fluffy.
3. Add the flour, lavender flowers, salt, and vanilla extract to the mixing bowl and mix until the dough comes together.
4. Gather the dough into a ball and flatten it into a disk. Wrap it in plastic wrap and chill for 30 minutes.
5. Roll out the dough on a floured surface to 1/4 inch thickness. Cut out the shortbread using a cookie cutter of your choice.
6. Place them on the prepared baking sheet and bake for 12-15 minutes, or until the edges are lightly golden.
7. Remove from the oven and allow them to cool on the baking sheet for 5 minutes before transferring them to a wire rack to cool completely.
8. Store in an airtight container at room temperature for up to a week.
Enjoy your delicious homemade lavender shortbread!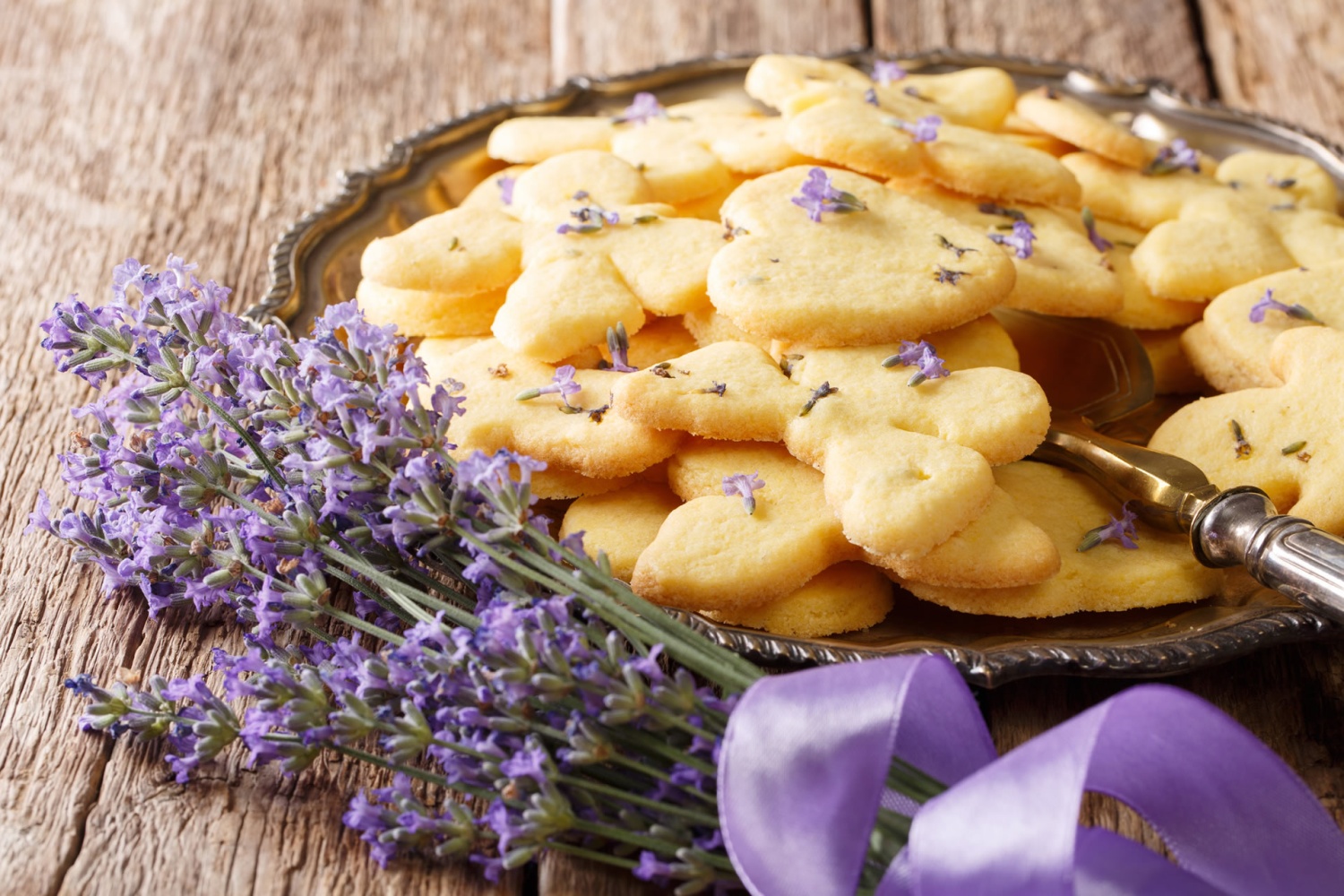 Posted By Herb Wholesalers
Updated : 18th May 2023 | Words : 902 | Views : 155